The group experience you've been waiting for!
CULI Headquarters has no shortage of outdoor opportunities for groups of all sizes, ages and skill levels. Get out of your comfort zone on our Leap-of-Faith*, climbing wall*, giant swing* or zip line*. Build morale and improve collaboration on our teams course, or kick back at the end of the day at our indoor game room. Our highly trained staff will create a custom itinerary fit to achieve your recreational goals.
1.) Please inquire about seasonal activities and special needs accommodations.
2.) Meals can be provided to groups upon inquiry.
*Adventure activities may have additional restrictions
SEE RECREATION OPTIONS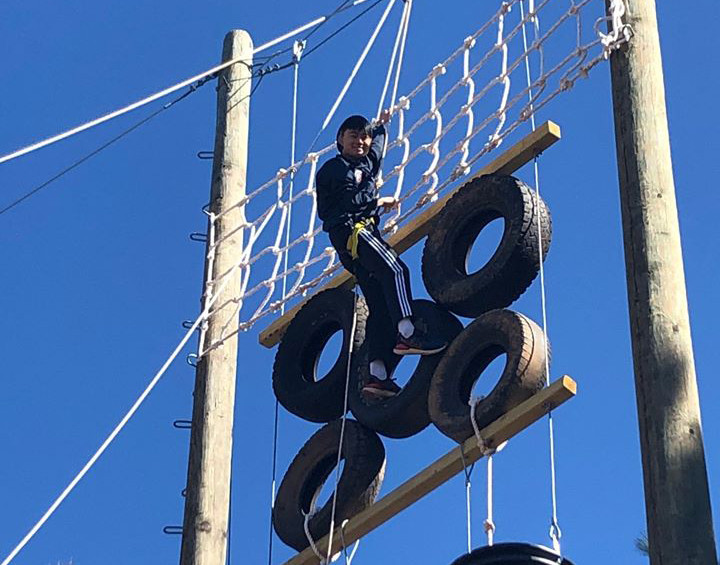 Vertical Playground
High-Adventure Elements
Teams Course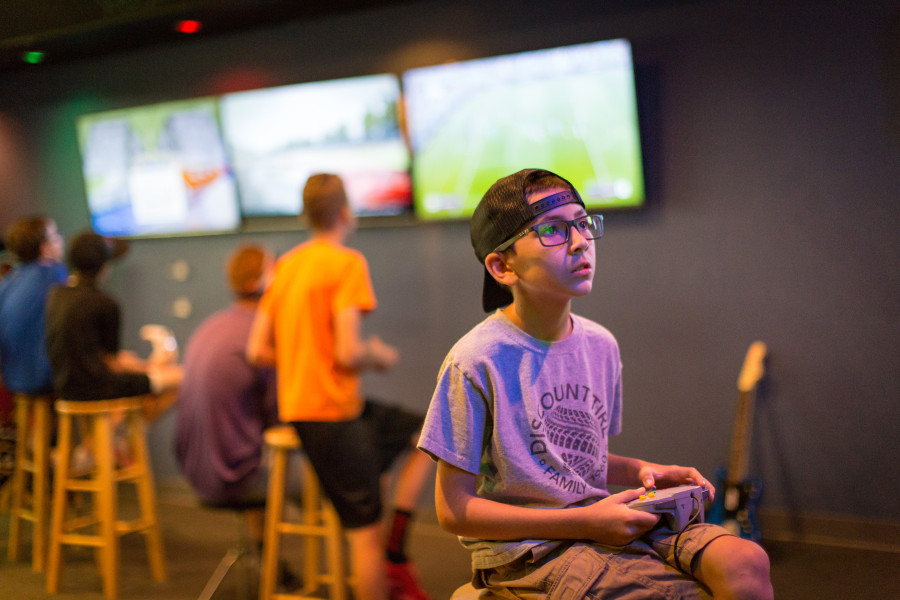 Game Room
Leap of Faith
Giant Swing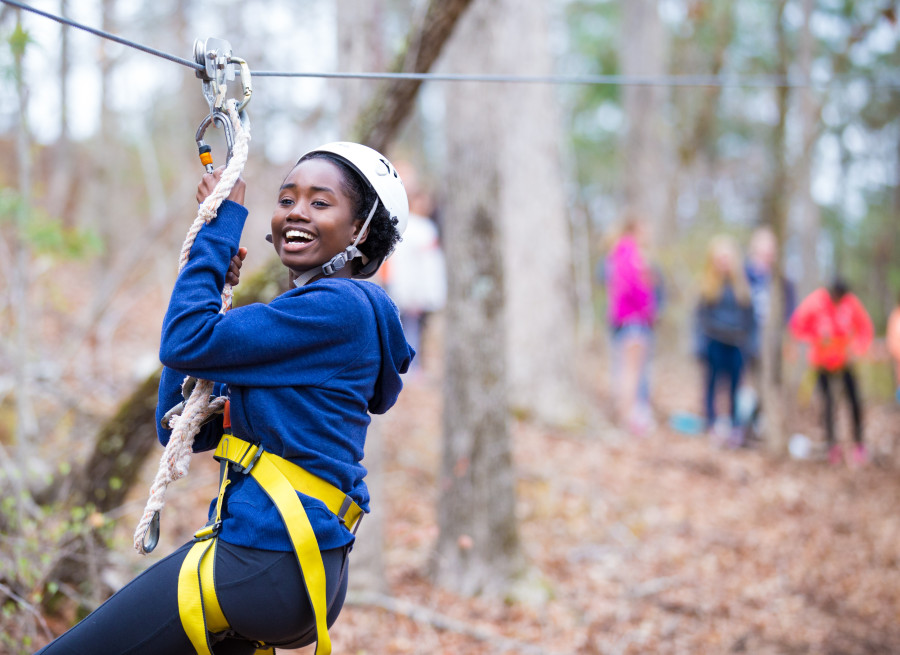 Zip Line
Gymnasium
Fire pit
Lodging
Get the most out of your time at CULI Headquarters by staying on-site. We offer clean, comfortable, and flexible accommodations designed to meet a variety of group needs.
SEE LODGING OPTIONS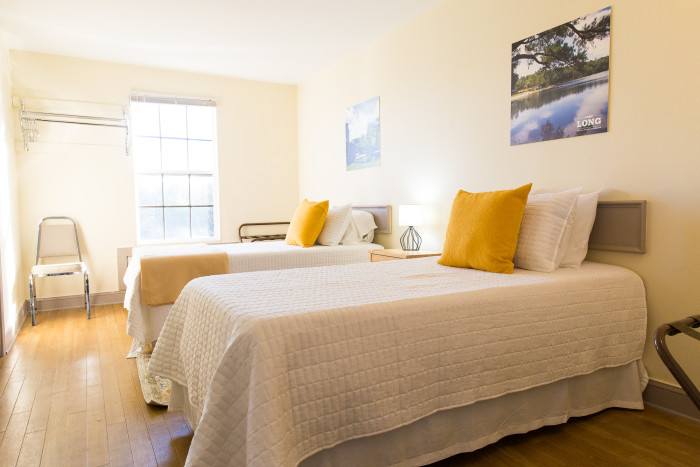 The Lodge
For adult visitors, the Lodge contains 21 beds in total. Each climate-controlled room holds 2 twin beds and a private bath.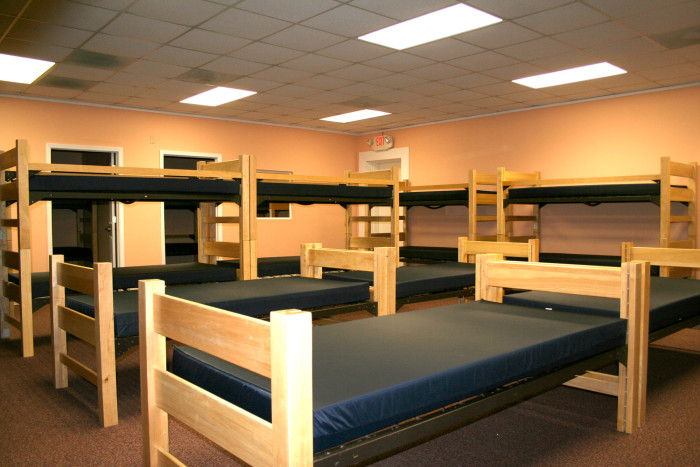 Dorms
The site has 2 contemporary dormitories that are climate-controlled and have bathrooms that are attached. Each bunk-style dorm has a capacity of up to 40 beds.
Meeting Space
CULI Headquarters offers a large meeting room as well as breakout rooms that are suitable for a variety of group sizes and types. Banquets, concerts, seminars, conferences, classes, small group meetings, and work sessions are just some of the events that have taken place at CULI Headquarters.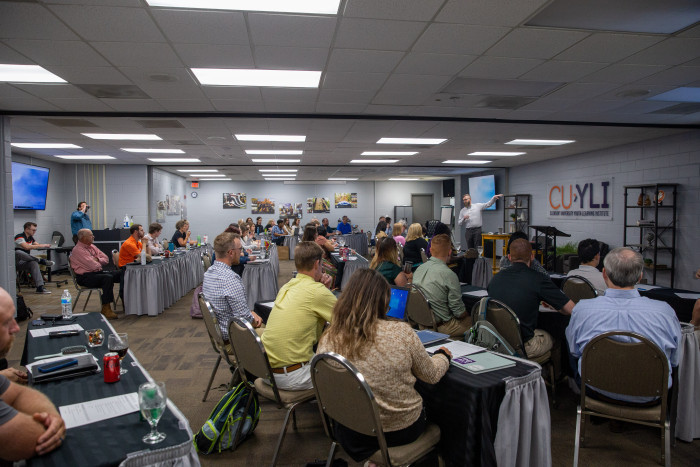 Large Meeting Room
Perfect for group gatherings, our large meeting space has a capacity of up to 120 people. With large brand-new smart TVs, projectors, and audio capability, it's the ideal space for anything from formal presentations to fun group activities.
Breakout Rooms
For smaller group sessions or activities, CULI also offers 8 breakout rooms, with a capacity of up to 20 people.
Professional, Flexible Meeting Space
About
Located in the scenic Upstate of South Carolina, the Clemson University Learning Institute (CULI) Headquarters boasts 33 acres of woodlands, meeting spaces and lodging. Our year-round facilities are designed to accommodate a variety of events ranging from small meetings to overnight retreats and conferences. CULI team of professional staff will work with you to plan an event that meets your organization's specific needs and goals.
Whether you're a nature enthusiast or a professional group looking for a refreshing change of pace, the CULI Headquarters is perfectly suited to provide the group experience that you've been looking for.